Running a successful home business requires leveraging technology to create a seamless and professional experience for your clients. From bespoke email addresses to smart home devices, there are numerous ways to use technology to give your home-based business the same advantages as traditional office spaces. In this article, we'll explore various tech solutions to enhance your home business operations.
Professional Communications for Your Home Business
Effective communication is vital for any business. Here's how you can use technology to create a professional image. Allocating wireless extension of coverage for your business network usability to enhance your exposure of increased reception.
Bespoke Email Addresses: Use business services from providers like Gmail to create custom email addresses with your domain name. This gives your business a professional touch and helps build trust with clients. B2B customers are, in general, more reluctant to deal with a business that has a generic email address
VoIP Services: Utilize VoIP to get a non-geographical phone number, making your business appear more global and professional. This also offers cost savings and flexibility in comparison to traditional phone lines. It's already used by a majority of office-based businesses, which have all but phased out traditional phone technology, and allows you to add functionality to your phone system.
Virtual Business Address: Set up a virtual business address that forwards mail to your home address. This keeps your home address private and gives your business a professional image.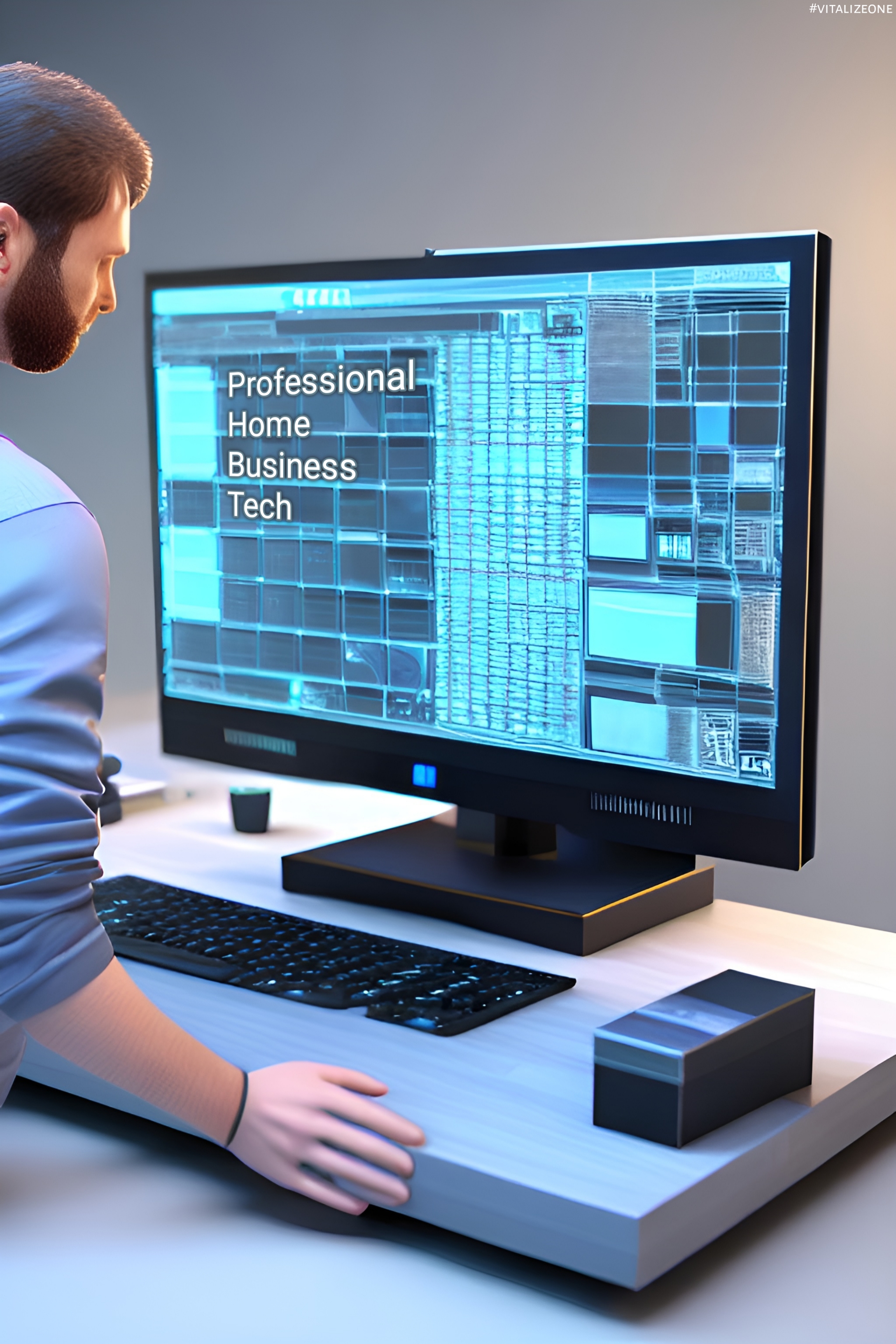 Smart Home Integration for Enhanced Business Functionality
Integrating smart home devices into your home can help streamline your business operations and create a responsive environment.
Security and Monitoring: Use a smart speaker with a screen to monitor exterior cameras, ensuring the security and safety of your home and business. These can also be used to communicate with people who arrive at the door so you can respond to house calls without the need to leave your seat if you're particularly busy.
Smart Concierge: Utilize your smart speaker as a virtual assistant to set reminders for calls and appointments, place hands-free calls, and even order from home shopping services.
Creating a Virtual Office
Embrace technology to create a virtual office setup that allows you to collaborate effectively with remote workers.
Video Conferencing: Use video calling tools like Zoom or Microsoft Teams to hold meetings and foster a collaborative environment.
Document Sharing and Collaboration: Implement cloud-based document-sharing platforms like Google Drive or Dropbox to facilitate collaboration and organization among team members.
Scheduling and Task Management: Utilize scheduling and task management tools like Trello or Asana to keep track of projects and deadlines, ensuring smooth workflow across your team.
Dedicated Company Software: Implement dedicated software solutions specific to your industry to streamline processes and enhance productivity.
Embracing technology is essential when running a home business. By leveraging tools and smart home solutions, you can create a professional and efficient work environment that rivals traditional office spaces. Utilizing bespoke email addresses, VoIP services, virtual business addresses, smart home devices, and virtual office setups not only enhances your business operations but also helps build trust and credibility with clients. With the right technology in place, your home business is set to thrive and succeed in a competitive market.