When you think about starting a business, the first thing that comes to mind is probably coming up with a great idea, building a team, developing a product or service, and so on. But there's another side to starting a business that's often less talked about: the administrative side. This includes things like applying for licenses and permits, securing funding, setting up your accounting and payroll, and creating a marketing strategy.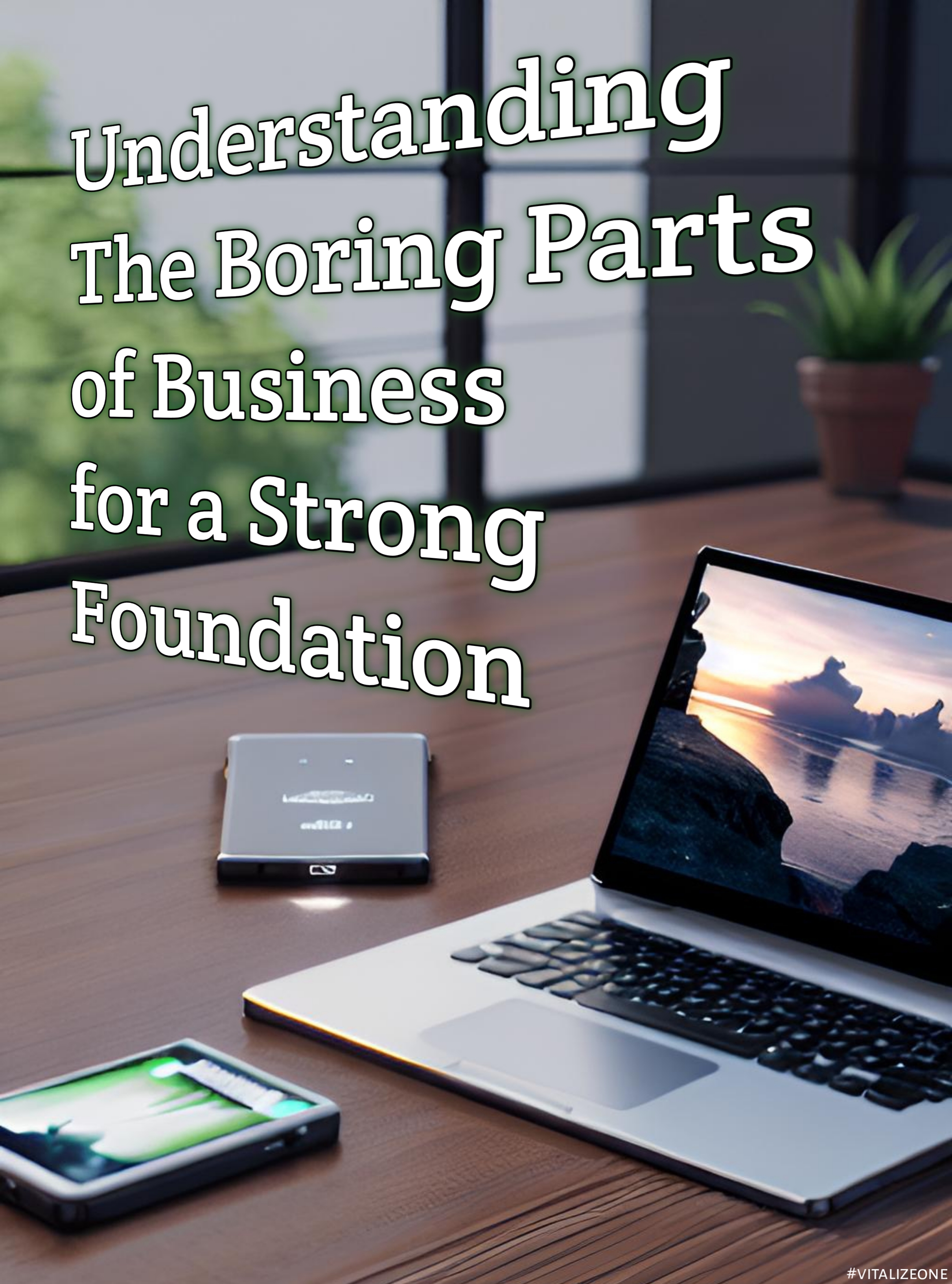 While these may not be the most exciting aspects of starting a business, they are nonetheless essential to getting your business off the ground. Today, VitalyTennant.com content will take a closer look at some of the less exciting but necessary elements of starting a business.
Finding the Money
One of the first steps in starting any business is securing funding. This can come from a variety of sources, such as crypto, personal savings, loans from family and friends, small business loans from banks or other financial institutions, venture capital, or government grants.
Depending on the type of business you're starting, you may need more or less money. For example, if you're starting an online business, you may not need much in the way of start-up costs. However, if you're opening a brick-and-mortar store, you'll likely need to factor in the cost of renting or purchasing commercial space, outfitting the space with furniture and fixtures, inventory, etc.
No matter how much money you need to get started, it's important to have a solid plan for how you'll use it. This will help you make the most of your limited resources and avoid going into debt unnecessarily.
Get Licenses and Permits
Before you can start conducting business in most states/jurisdictions, you'll need to obtain certain licenses and permits. The specific licenses and permits required will vary depending on factors like the type of business you're starting and where you're located.
For example, if you're starting a restaurant in New York City, you'll need to obtain a food service license from the Department of Health as well as a permit from the New York City Department of Consumer Affairs. Similarly, if you're starting a construction company in Florida, you'll need to obtain a contractor's license from the Florida Department of Business & Professional Regulation.
To find out which licenses and permits are required for your specific type of business in your state/jurisdiction, check with your local chamber of commerce or Small Business Administration (SBA) office.
Set Up Your Entity, Accounting, and Payroll
After you've secured funding for your business and obtained all the necessary licenses and permits, you'll need to set up some basic infrastructure for your business. This includes things like choosing a legal entity for your company, obtaining workers' compensation and liability insurance, and opening a merchant account.
Your Business Designation
When you're starting a business, it's important to choose the right legal designation. This can have a big impact on your taxes, liability, and ability to raise capital. Limited Liability Companies (LLCs) are a popular choice for small businesses because they offer some advantages over other options. For instance, LLCs provide personal asset protection, meaning that your personal assets are not at risk if your business is sued. This is not the case with sole proprietorships and partnerships. LLCs also offer flexibility when it comes to taxation. You can choose to be taxed as an S corporation or a C corporation, which can provide significant tax savings.
Your Accounting and Payroll Systems
You'll also need to set up an accounting system to track your income and expenses. There are many software programs available that can help you do this, such as QuickBooks, Xero, or Wave Accounting. Once you have an accounting system in place, you'll also need to set up a payroll system if you have workers. Again, there are many software programs that can help with this task, such as Gusto or Patriot Software. As with all things related to running a business, it's important to keep good records of your income and expenses. Not only will this task help keep your finances in order, but it will also make tax time a breeze.
Create a Marketing Strategy
Marketing is one of the most important aspects of any business, and it's important to create a strategy that will help you achieve your goals. There are a few key things to keep in mind when creating a marketing strategy for your new business. First, you need to define your target market. Who are you trying to reach with your product or service? Once you have a good understanding of your target market, you can start to develop messaging that will resonate with them.
Next, you need to decide which channels you will use to reach your target market. Will you use paid advertising, blockchains, a direct mailing campaign, web3, social media, email marketing, streaming media, apps, public LCD screens from bus stops to malls, metaverse, or a combination of these? Each channel has its own strengths and weaknesses, so it's important to choose the ones that will work best for your business. Finally, you need to establish some metrics to measure the success of your marketing efforts. What kind of ROI are you looking for? How will you track leads and sales?
Also, don't forget that when it comes to the appearance of your business, first impressions matter. In fact, the outside look of your brick-and-mortar business can go a long way toward spreading the word. One of the first steps is finding metal letters for signs so that your business is both eye-catching and clearly labeled. From there, spend some time on landscaping, as well. The goal is to exude a feeling of trustworthiness and professionalism whenever potential customers drive by and see your new business.
While starting a business can be exciting, there are also many less-than-glamorous aspects that need to be taken care of. From dealing with paperwork and permits to finding the right insurance, it can be easy to get bogged down in the details. However, it is important to keep moving forward and not get discouraged. By taking things one step at a time and seeking out resources and advice when needed, you can get through the less exciting parts of starting a business and focus on making your dream a reality.
VitalyTennant.com has all the information that entrepreneurs and business owners need. If you have any questions, don't hesitate to reach out!