Creating a strong online presence is essential for any startup in today's digital landscape. A well-designed and optimized website serves as the foundation for your business's growth, credibility, and customer engagement. This article will walk you through the key steps to build a successful website that drives results for your startup.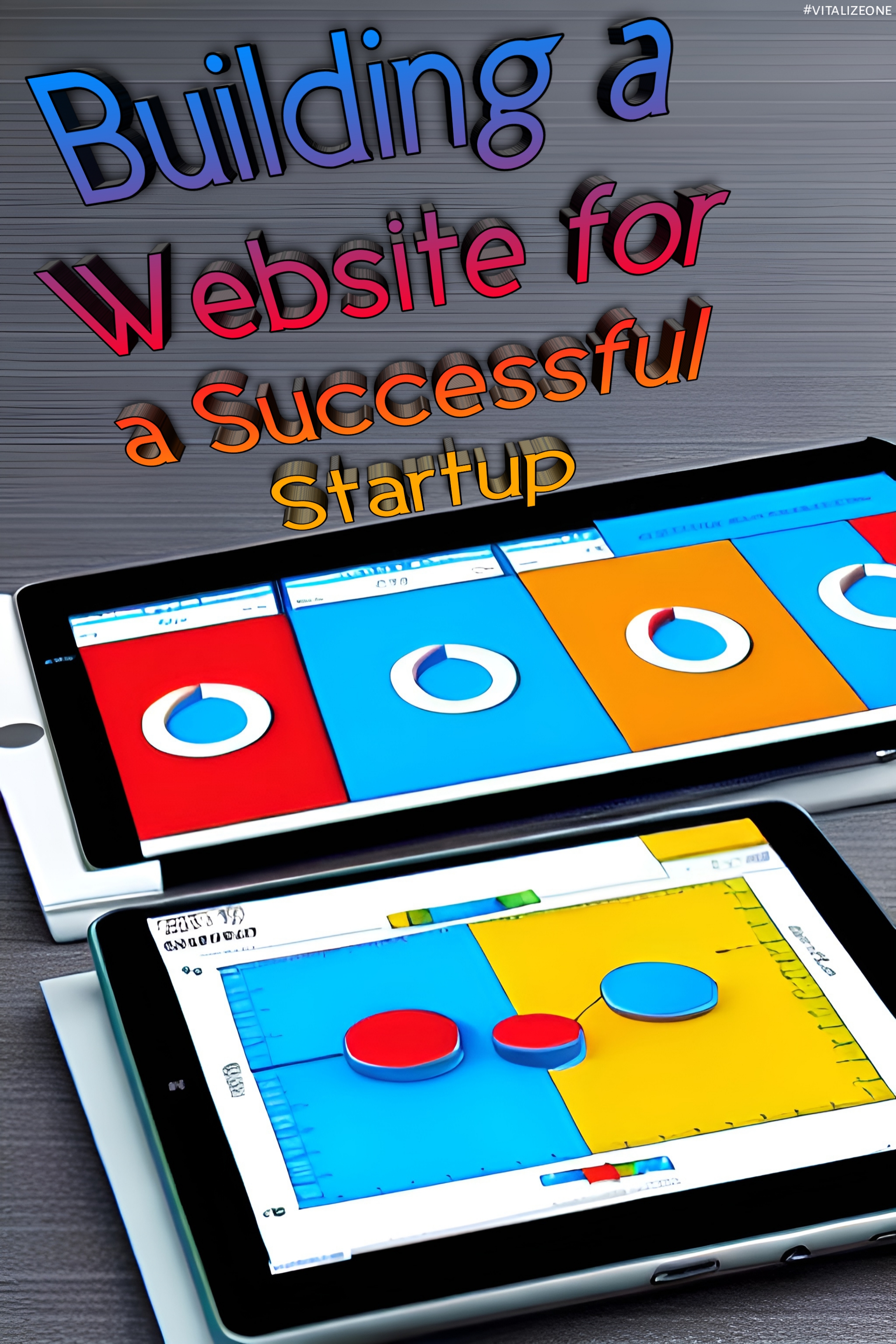 Define your goals and target audience:
Begin by setting clear objectives for your website, such as generating leads, increasing brand awareness, or driving sales. Identify your target audience and understand their needs, preferences, and pain points to create a user-centric website experience.
Plan your website's structure and content:
Organize your website content into a logical structure with easy-to-navigate menus and sections. Plan your content strategy to address your audience's needs and showcase your startup's offerings, expertise, and unique selling points. Include a mix of text, images, videos, and other multimedia to engage users and enhance their experience.
Choose the right domain name and hosting provider:
Select a memorable and relevant domain name that represents your brand and is easy to spell and pronounce. Invest in a reliable hosting provider that offers robust security, fast load times, and excellent uptime.
Design a user-friendly and visually appealing website:
Create a visually appealing website design that aligns with your brand identity and captivates your audience. Opt for a responsive design that works seamlessly across various devices and screen sizes. Prioritize user experience with intuitive navigation, clear CTAs, and easily accessible information.
Optimize for search engines (SEO):
According to LocalSEOExperts.au, Ensure your website is optimized for search engines to improve visibility and organic traffic. Implement on-page and off-page SEO best practices, such as proper keyword usage, meta tags, URL structure, and quality backlinks. Keep your content fresh and updated to maintain relevance and ranking.
Integrate with social media and other platforms:
Connect your website to your startup's social media profiles to encourage sharing, increase brand exposure, and foster engagement. Also, consider integrating with relevant third-party platforms, such as CRM systems, email marketing services, or e-commerce platforms, to streamline your processes and enhance user experience.
Leverage analytics and testing:
Use website analytics tools, such as Google Analytics, to track and analyze user behavior, traffic sources, and conversion rates. Conduct regular testing and experimentation, such as A/B testing, to optimize your website's performance and drive better results.
Ensure website security and accessibility:
Protect your website and user data with robust security measures, including SSL certificates, secure login protocols, and regular backups. Make your website accessible to all users, including those with disabilities, by following web accessibility guidelines and best practices.
Conclusion:
Building a successful website for your startup is a multi-faceted process that requires careful planning, execution, and continuous improvement. By following these guidelines, you'll be well on your way to creating a website that not only looks great but also drives tangible results for your startup's growth and success.