Real estate has been a lucrative investment option for ages. It is an important sector of any economy. Real estate is one of the largest asset classes globally, with a market size of around USD 3.81 trillion in 2022 expected to grow to USD 5.85 trillion by 2030. However, the traditional real estate industry still faces challenges like slow and complicated transaction processes, lack of transparency, and high fees. This is where blockchain technology and Web3 can play a significant role in revolutionizing the real estate industry.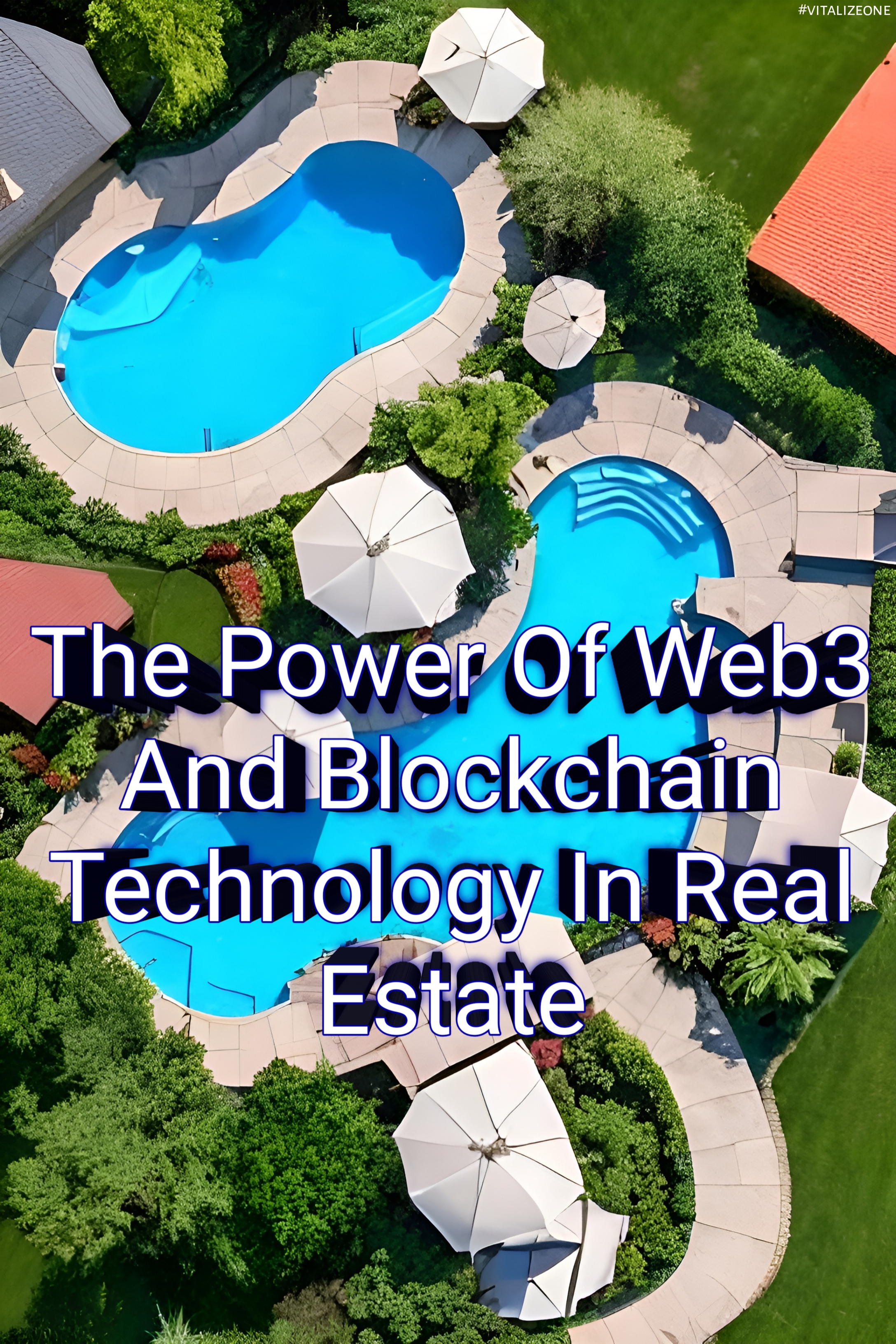 With the introduction of blockchain technology and Web3, the industry has undergone a tremendous shift. These technologies are opening up new opportunities for purchasing, selling, and investing in real estate that were once impossible.
"Web3" and "Blockchain" are prominent buzzwords in the technology sector, but what precisely do they mean? This article will examine the concepts of Web3 and blockchain, the benefits of Web3 in real estate, and the way blockchain and Web3 are transforming the industry.
Web3 And Blockchain Technology In Real Estate:
Web3 and Blockchain technology are changing the real estate industry in countless ways. They profoundly impact several industries, and the real estate industry is no exception. They can potentially disrupt the entire real estate industry from buying a house to using it as an investment for years to come , leading to positive long-term implications for investors and innovators alike.
Benefits Of Blockchain Technology In Real Estate:
Blockchain technology is a decentralized digital ledger that records transactions and stores data securely and transparently. It can disrupt the real estate industry by reducing fraud, increasing transparency, and streamlining the transaction process.
Here are some of the ways blockchain technology can revolutionize the real estate industry:
Reduced transaction cost:
Traditional real estate is characterized by high transaction costs, making participation difficult for small investors. By removing intermediaries and accelerating the buying and selling processes, blockchain technology can reduce transaction costs.
Smart contracts can automate ownership and payments, reducing the requirement for intermediaries such as real estate agents, lawyers, and banks. This lowers transaction costs, eliminates the possibility of fraud, and reduces the time required to close a deal.
Fractional ownership:
One of the most fascinating use cases for blockchain technology in real estate is fractional ownership. Tokenization of assets can be done using blockchain technology, which implies that a property can be divided into smaller parts and traded as tokens on a blockchain network. These tokens represent property ownership, and ownership rights are enforced through smart contracts.
Fractional ownership allows for greater access to real estate investments, as it reduces the minimum investment threshold. It also provides greater liquidity for investors, as tokens can be easily traded on blockchain networks.
Elimination of title disputes:
In real estate, title disputes are a major challenge that can be eliminated through blockchain technology as it provides a secure and tamper-proof record of property ownership. This ensures that only the valid owner can purchase or transfer the property.
Improved transparency and greater efficiency:
Real estate transactions have traditionally been opaque and prone to fraud. Blockchain technology can increase transparency by storing all transactions in a secure and tamper-proof record. A blockchain network allows all parties engaged in a real estate transaction to access and verify transaction data, reducing the possibility of disputes.
Smart contracts can also ensure that all parties comply with the contract's terms, reducing the potential for breach of the contract. Moreover, blockchain technology can potentially increase industry efficiency by streamlining processes as it reduces the time to close a deal and protects against data breaches.
Benefits Of Web3 In Real Estate:
Web3 is the next evolution of the internet that enables peer-to-peer communication and decentralized applications. Web3 aims to make a more transparent, open, and secure internet where users have greater control over their data and privacy. Web3 can complement blockchain technology in the real estate industry by providing a more user-friendly interface and making it easier for users to interact with the blockchain network. Here are some of the ways Web3 can be used in the real estate industry:
Decentralized application:
Decentralized apps (dApps) are blockchain-based applications. dApps can be used to establish a platform for purchasing, selling, and renting properties in the real estate industry. This gives customers a more user-friendly interface and enhances the adoption of blockchain technology.
Decentralized finance:
Decentralized finance (DeFi) is a new financial system that runs on blockchain technology. DeFi can be used to develop a platform for real estate crowdfunding in the real estate business, giving investors more investment opportunities and lowering the capital requirements for real estate investments.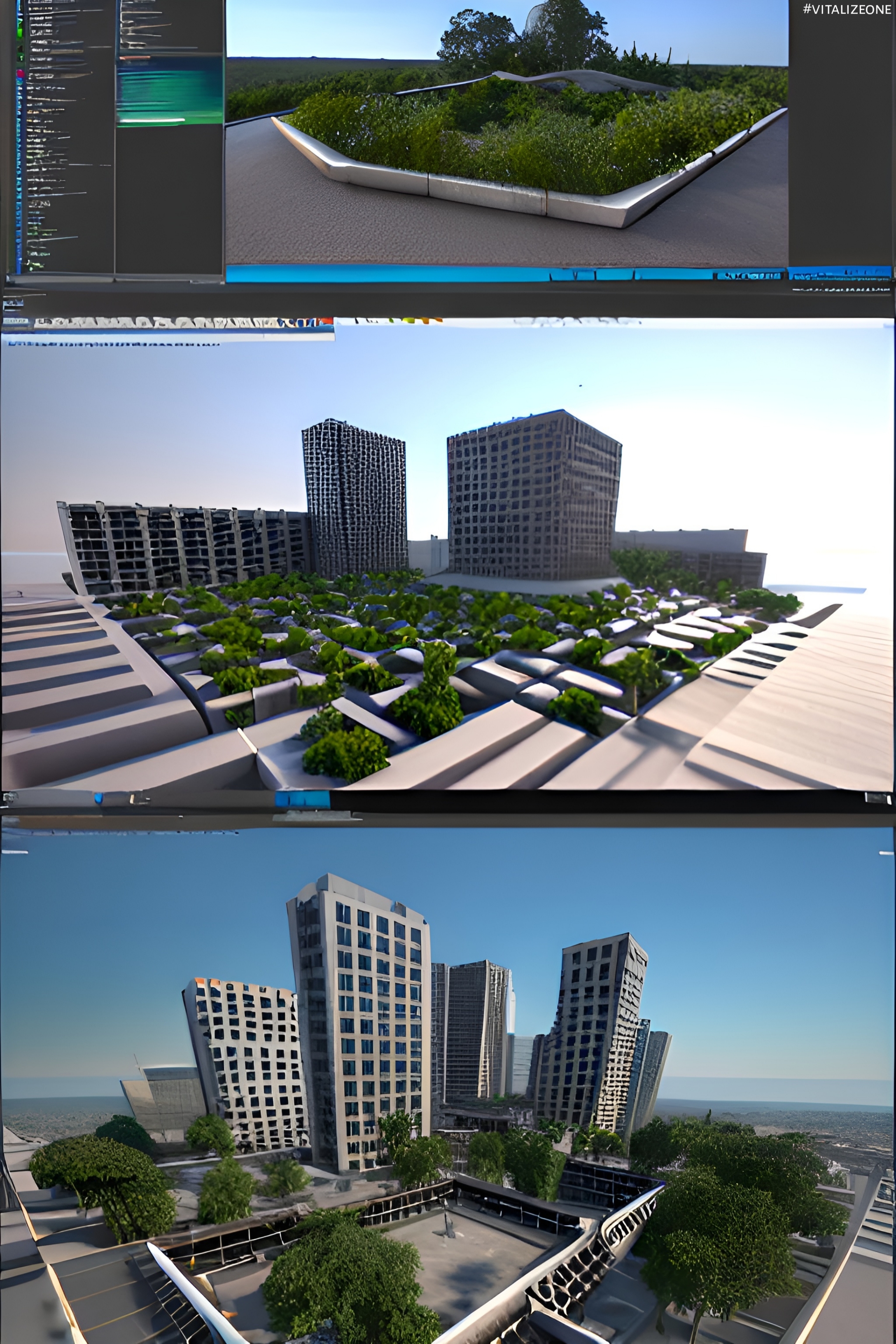 The Power Of Web3 And Blockchain Technology
In summary, the power of Web3 and blockchain technology in real estate is undeniable. Fractional ownership, reduced transaction costs, improved transparency, elimination of title disputes, greater efficiency, decentralized applications, and DeFi are just a few of how blockchain technology and Web3 are transforming the industry. Real estate investors and industry players who embrace this technology will likely benefit from greater access, liquidity, transparency, and efficiency in the coming years.