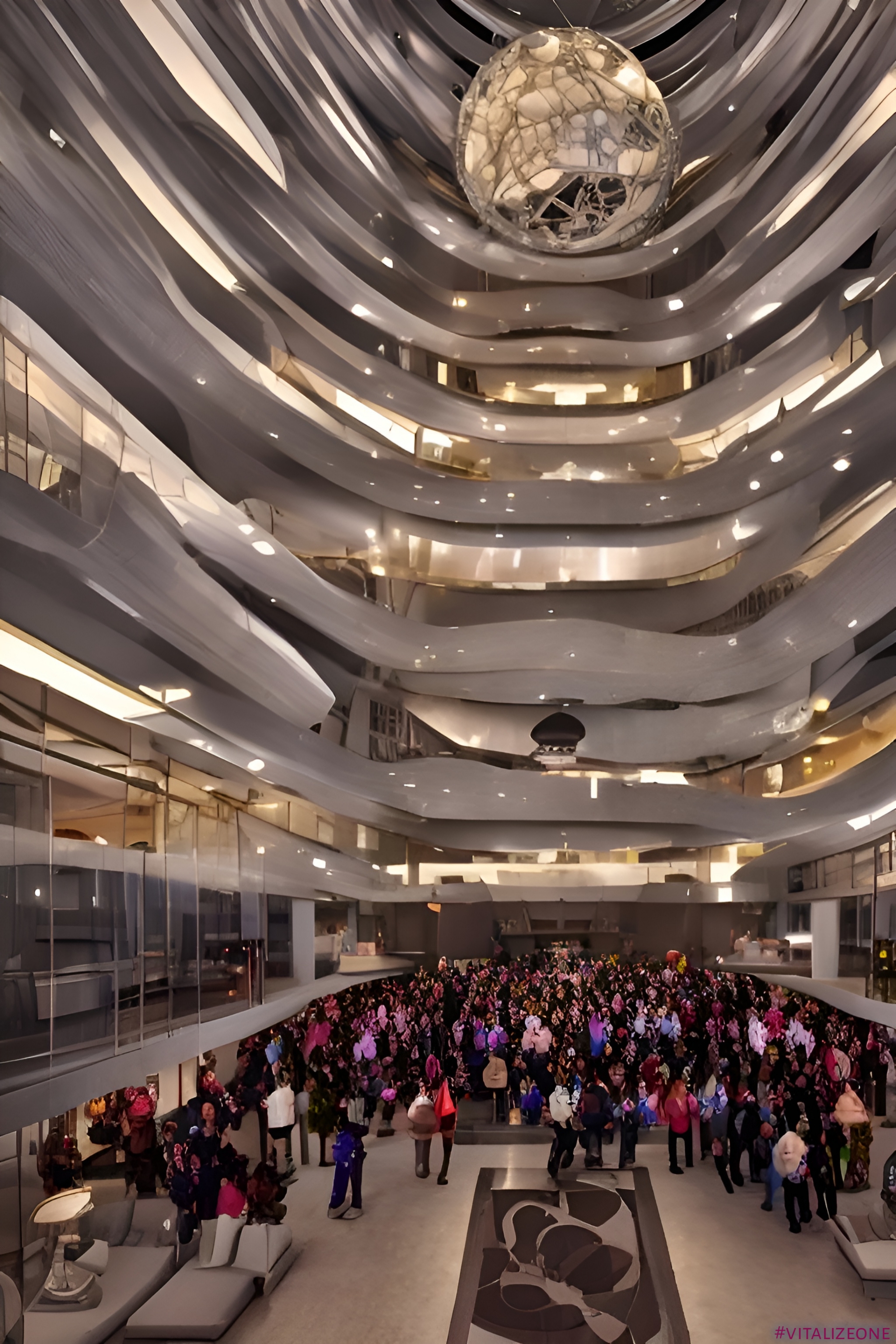 Hosting virtual events is gaining popularity nowadays as we start embracing digitalization. And the reason is clear—they offer an immersive experience that traditional events won't match. In the marketing industry, virtual events make an effective way to connect with customers and build a clientele because of how far they can reach.
However, virtual events today are more than just regular video conferences and Zoom meetings. Metaverse changes the game by integrating Virtual Reality (VR), Augmented Reality (AR), 3D Avatars, and more. Events in Metaverses provide a one-of-a-kind experience by allowing people to utilize all the possibilities the virtual world can offer.
If you're planning to hold up an event in the metaverse but need help knowing where to start, you'll have nothing to worry about because we've got you covered. We've put together a guide that you can follow to ensure its success. So, let's get started!
1. Establish A Goal.
Setting a goal is fundamental when planning any virtual or in-person event. It is the first thing an organizer should do before preparing the budget, venue, and event itinerary. Knowing how versatile of a platform Metaverse is, you have to determine the purpose and type of event you're planning to host to narrow down your choices.
Establishing a goal will make it easier for you to decide on the next processes since you already know how the event will go. Thus, it will get you one step closer to success.
Nevertheless, whether you plan to hold a leadership summit, convention, or product launch, metaverse has a space to help you organize the event smoothly.
2. Choose The Right Venue.
Once you've decided on the type of event you plan to achieve; the next would be finding the best venue. Numerous virtual platforms in the metaverse provide event spaces, and each one is unique and offers notable features.
We've gathered some that you can consider for your next event: The Pathos Metaverse optimized for networking purposes. Decentraland, where you can create your own branded event spaces. The Virbela that will help you address challenges in collaboration and remote work. And finally, the Nextech AR, an end-to-end event solution that will offer multiple features for an immersive experience.
These Metaverse platforms have event spaces that allow for customization, so you can use your creativity when organizing your company's best event of the year.
3. Plan Your Logistics.
After getting a venue that best fits your event, it is time to think about the time and date, the resources needed, and the format of how it will go. Here's a series of questions that will help you with planning the logistics of your virtual event:
Will the event be hosted live or pre-recorded?
What features do we need for the venue?
How long will the virtual event be?
What activities should we include?
How do we make the attendees participate and interact with each other?
4. Conduct Metaverse Training Sessions.
Another vital step to make the virtual event you're hosting successful is learning how the Metaverse platform works. Users must be aware of the platform's features, like how to create and move avatars, where to go, and many more. They will fully enjoy the immersive metaverse experience if they know how to navigate the platform.
In light of this, it is vital to conduct training sessions for exhibitors, speakers, and attendees. Mainly because, most of the time, new software is needed when hosting an event, which people need to be familiar with.
5. Maximize Metaverse's features.
After learning how to navigate the platform, maximize most features, if not all, when organizing the event. Synthetic data is notably available in comprehensible insight of the metaverse. Use all the unique capabilities of the metaverse. Right now, there's a limitation in the avatar's facial expressions and reactions. Therefore, to add visual interest, you should customize the pace of your presentations with music and videos. You should also customize avatars, use special effects, and add game elements.
Moreover, spruce up the setting of the visual space by adding a beach, a hall, or anything you want, so attendees can explore when they happen to be bored. Also, make sure to incorporate opportunities for social interaction to give them a chance to network.
Finally, utilize the scalability of the metaverse. Adding new rooms or buildings in the metaverse is as simple as clicking a button. That said, you can easily plan for a big event that caters to a huge crowd.
6. Set Guardrails.
Just like how we do in the real world, you must also set up restrictions to limit access and protect privacy. You wouldn't want someone you didn't invite to come in to ruin the event. Or maybe some people's avatars wander across the stage during your presentation. What you can do to avoid these problems is permit limited-time access to a particular location or block it in private spaces.
Conclusion
The future of events in the metaverse is insightful, especially with technological advancements that lead us toward digitalization. However, when hosting your own event in the virtual world, there are many things to consider. But by following our guide, you can ensure that your conference will be successful.
View VitalyTennant.com for continuous insights, visit author's references for further understanding, and / or contact us anytime to utilize exhibited context.