Becoming an expert in your field is an essential step towards making a mark on your industry and achieving success in entrepreneurship. Whether you are an aspiring entrepreneur or a seasoned one, you need to have a deep understanding of your industry, develop specialized skills, and cultivate a reputation as a thought leader. In this article, we will discuss some strategies that can help you become an expert in your field.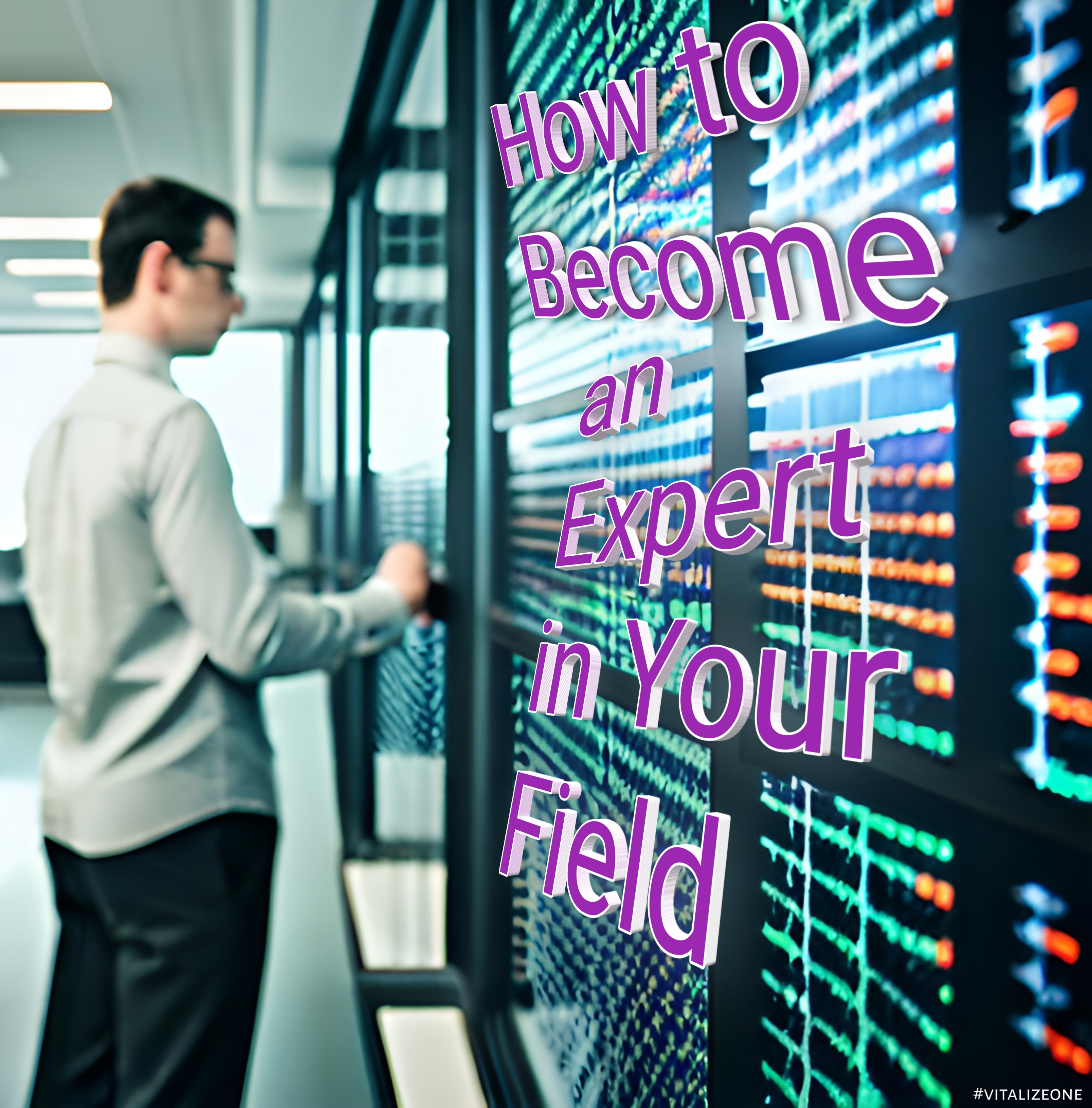 Pursue education
One of the best ways to get started on your path to becoming an expert is to pursue formal education. This could involve getting a degree in your field or taking courses and workshops that cover the skills and knowledge you need. Formal education can provide you with a strong foundation of knowledge, help you stay current on industry trends, and provide networking opportunities. Consider enrolling in a degree program or taking courses online to get started. But education isn't just the beginning- learning should be a continuous process if you want to become an expert in your field. Stay up-to-date on the latest research, trends, and emerging technologies. Read industry publications, attend webinars, take courses, and seek out mentorship to stay informed about new developments in your field. By continuously learning, you can stay ahead of the curve and maintain your expertise.
Gain hands-on experience
Experience is an invaluable component of becoming an expert. It involves applying your knowledge and skills in real-world settings, learning from your mistakes, and gaining insights into industry trends and best practices. You can gain experience by interning, volunteering, freelancing, or taking on challenging projects. Seek out opportunities to apply your knowledge in practical settings, and don't be afraid to take on new challenges.
Follow your passion
Passion can drive you to explore new ideas, seek out new opportunities, and push yourself to excel. Pursuing your passion and interests in your field can be a great way to become an expert. Identify the aspects of your field that excite you the most, and focus your efforts on developing your skills and knowledge in those areas. By following your passion, you'll be more likely to become a well-rounded expert, which can help you stand out from others in your field. It takes approximately 10,000 hours, or about 3 years to become an expert with a skillset, niche, or field of choice, choose wisely.
Study other experts in your field
Learning about other experts in your field can be a great source of inspiration and motivation. For example, if you were interested in becoming a salesman in the medical industry you could look into experts like Hussain al Nowais. By exploring their process and journey, you can gain insights into how they became successful and learn from their experiences. You can read their books, follow their blogs or social media accounts, attend their speaking events, or even reach out to them for mentorship. By studying the paths of successful experts in your field, you can gain a deeper understanding of the skills and knowledge required to achieve success. You can also learn about the challenges they faced and how they overcame them, which can help you develop your own strategies for overcoming obstacles in your journey to becoming an expert.
Share your knowledge
Sharing your knowledge is a critical aspect of becoming an expert. It involves contributing to industry publications, writing articles, speaking at events, and mentoring others. By sharing your knowledge and insights, you can establish yourself as a thought leader and build your reputation. It also allows you to give back to your industry and help others develop their skills.
Becoming an expert in your field takes time, effort, and dedication. Remember that it takes persistence and hard work but you can achieve your goals!
VitalyTennant.com content is shared on VITALIZE networks, blockchains, metaverse, virtual reality, podcasts, ebooks, public relations outlets, search, feeds, social media, meetups, and events. Submit your content to expand your influence, and pay it forward with value.